Dedicated web hosting servers might be costlier than shared servers but they give you freedom of having your own server and use it for all your resources. It is best for the websites have lots of resources and continuous huge traffic. There are many more benefits of Dedicated Web hosting servers such as: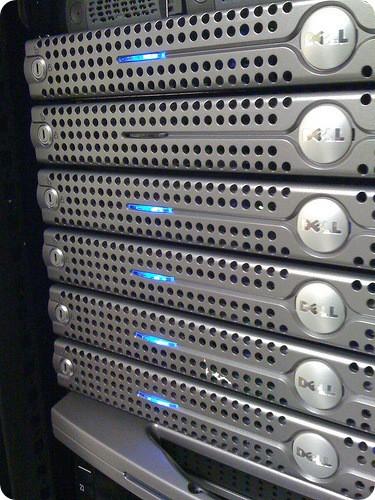 Reliability
With dedicated web hosting server, it becomes very easy to please customers and clients. If your website is reliable and fast in supporting services, the client will find it reliable to use your services. Your blog won't be facing the major problems of being slowed down or crashed because of other websites like Shared web hosting servers.
Full control
You can have full control on your website, you can use the server the way you want.You can Install softwares and applications according to your needs to improve your website and make your clients happy. This facility is not available in shared web hosting server, you have to use the software and application which are installed by host for all the websites.
Also Read: Pros and Cons of Shared Web Hosting Server
Use of Server Resources
You select leased or dedicated web hosting server, you can easily use the server resources, and you don't have to worry about other website. You can use all storage capacity so you don't have think about overloading of resources. No more sharing with other websites.
Your own IP Address
For a big online business it is very important to have a company IP address. When you are using a SSL website, it is always recommend having a dedicated IP address. Shared web hosting doesn't provide IP address for individual website. You need to share with other websites.
Security
Security is must for small as well as for big websites. If you have an e-commerce website than you need to take care of security. Dedicated web hosting server is best option to keep check on security issues, because no other website will be sharing your server and thus no hacking fear would be there.
Do share with us, which web hosting server you prefer for your website?