It's hard to keep a track of best shared hosting from so many hosting options are available, In a Press release searchbesthosting.com, which is one of the oldest Hosting review and tracking site, announced Bluehost as Best shared hosting site of 2013 for WordPress. This award was given in the category of Fastest, reliabbility and most economic shared hosting companies. Even here at WpHostingdiscount, we also recommend Bluehost as one of the top hosting for WordPress blogs. Bluehost offers only one shared hosting package call Professionals from last 16 years. Bluehost become one of the top shared hosting among 100 other shared hosting companies.
Why Bluehost as Best shared hosting of 2013?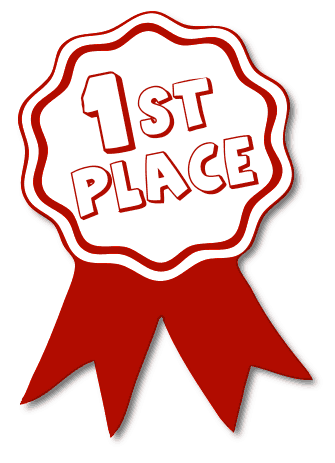 I'm not surprised with Bluehost won this award as they are really good with their hosting services and offer one of the top notch customer services. They are specialized in WordPress and other platform hosting. I had great experience with Blue host and many of my client sites are hosting on their server with great up-time.
Read: How to select best Webhosting for WordPress
According to official PR
"The fast loading speed and strong reliability of BlueHost shared hosting is from the 3 topnotch dedicated data centers that BlueHost invested 20 million USD in 2010 and the millions of investment on servers yearly. The BlueHost data centers utilize 4 separate physical fiber lines brought directly into building through 2 diverse entrances with access to all major IP/transit providers with internet bandwidth exceeding 10,000MBits totally, and all the BlueHost servers are using the latest 4x AMD Operton CPUs, 64GB DDR3 RAM and RAID 10 SATA3 disk now."
Here are some of the features of Bluehost shared hosting:
These are just some of the remarkable feature of Bluehost and there are many others which made is best shared hosting of the year.
Bluehost price and Discount:
As I mentioned above, Bluehost offers only single package hosting. One Key feature of Bluehost is load balancing, usually on a shared hosting one memory hogging site can take down whole server, but when your site is hosted on Bluehost, your site will not go down due to any other site hosted on same server.
Bluehost charges $6.95/month and offer 1 free domain with every hosting package you buy from them. Though, for WpHostingdiscount users, we offer special Bluehost promo link which will let you grab their hosting package for as low as $4.95/month. You can use the below link to grab it for discounted price
So are you a Bluehost user? How's your experience so far? How likely you are going to recommend Bluehost as best web-Hosting of the year?