Many people dream of starting their own Webhosting company and the best way to start is by getting a reseller Webhosting account. Using a reseller webhosting account you can create multiple packages and multiple cPanel account for your hosting clients. For example Hostgator is one of the best place to get a reseller account which also comes with WHM. Using WHM you can control anything and this is the script which you will be using to create a client cPanel account.
In this tutorial I'm sharing how you can create a cPanel account under WHM. Though I'm not sharing how you can configure packages and limit in detail and will be using one of the pre configured package.
Login to your WHM account and under account function's click on create a new account.

On the next page add domain name for which you are creating the account. Your client can also use domainname.com/cpanel to login into cPanel.
Now follow this screenshot which is very simple. Make sure you use domain name of your client instead of wphostingdiscount.com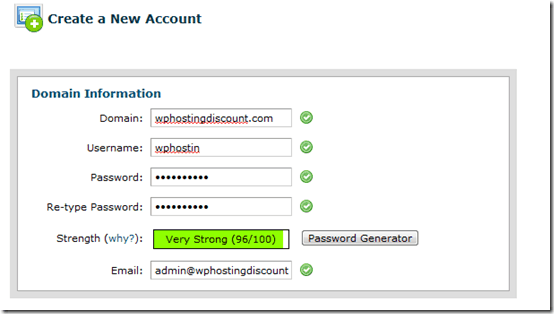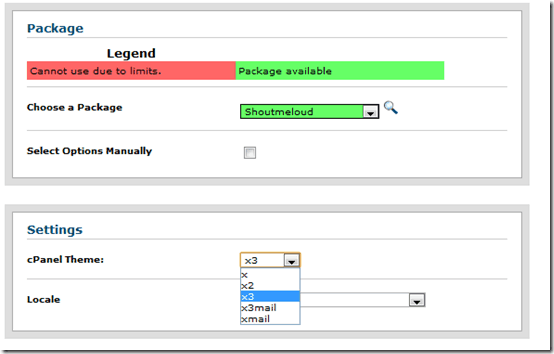 In this option I already have a pre configured package call Shoutmeloud. You can create custom packages too. I will be sharing that part later.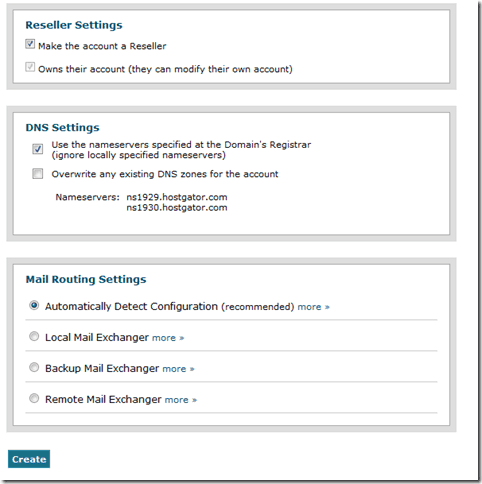 Click on create and within minutes a new account will be created. This way you can create any no. of accounts for your clients.
Is isn't it simple? Are you a reseller webhosting provider? Do share your experience and if you want, you can submit webhosting tips and tutorials by becoming a guest blogger here.