When Dreamhost launched their Dedicated server after 5 years, the first question which strike into my mind, why people will opt for their PS server which are more pricey than dedicated server.
I manage couple of my clients who are on Dreamhost PS and one of them was paying $200/month for maximum possible PS resource. Today we moved her to dreamhost dedicated server and here is a quick step by step DIY guide which will help you to move your server to dedicated server.
You can use the same guide to move from Dreamhost shared hosting to dedicated server.
Login to your Dreamhost cPanel and follow this URL:
https://panel.dreamhost.com/index.cgi?tree=dedicated.dashboard&
On the next screen click on add dedicated server

Now on the next screen all you need to do is select your dreamhost dedicated server plan and also select the server which you planning to migrate to dedicated hosting. Dreamhost admins will take care of migration from shared hosting or VPS to dedicated server.And this service is completely free.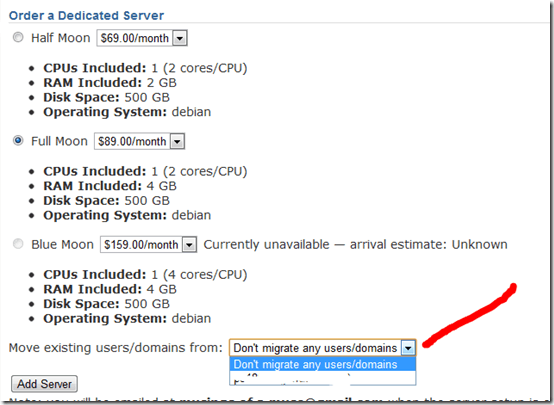 On the next page you will get a confirmation Email and once your server will move to Dreamhost dedicated one, you will get an Email on your registered account.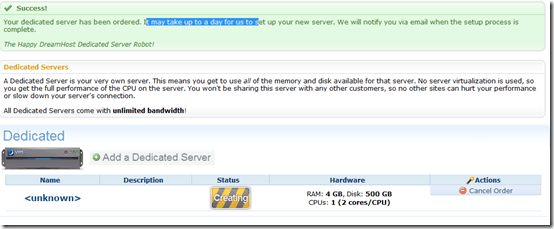 The process if migrating to dreamhost dedicated server is quite simple and easy.
Don't forget to subscribe to our Email newsletter to keep receiving updated about latest Webhosting discount and tutorials.