When I started with my online Blogging journey, very first thing which scared me was web-hosting. After 3 years of experience, I can say that Webhosting is not a rocket-science and any guy with average computer knowledge can grab a hosting for themselves and start a website. Sadly, that time I could not find a Webhosting Basics guide and here I'm sharing something for all the beginners.
Alright, lets understand in a simple way. Lets forget about WordPress or Drupal or any other platform, they are software which will help you to create site or Blogs. Though, in order to have your Website accessible from everywhere in the world, you need to host your site. You can do it on your computer too, but you can't guarantee 24hr online and then you have to set up everything including backup, security for your home computer. Web hosting companies, take care of all these things and they offer different packages for your Website.
When you buy a hosting from any Hosting companies, you will be getting some amount of dedicated Web space for your hosting. Lets say, WpHosting offers 50Gb of storage, that means you can store files up to 50Gb. Even for above normal site, 50Gb storage is good. Now, don't confuse yourself with domain name here. Domain name are different than hosting. Lets keep it a simple example: Webhosting is like a place where you live and domain name is address of your place. Now, to start a professional Website you need to purchase two things: Domain and Webhosting. For example in this case: wphostingdiscount.com is my website domain name and Hostgator is my Webhosting company.
Now there are many sites which offer free Web hosting and free domain or sub domain but try not to fall for all. Read the TOS carefully and also read the resource limitations and quality guidelines. These cheap Web hosting have real bad reputation among many serious Bloggers as many of them faced real bad issues with them.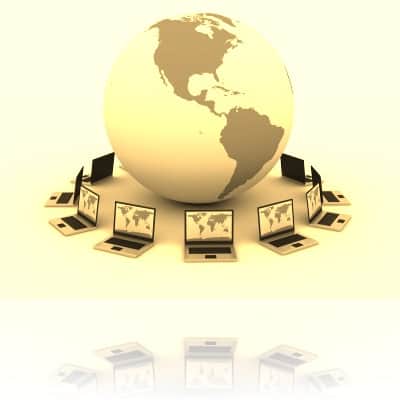 There are many kinds of servers provided by web hosting companies. All the servers have different options and prices. You should select the server which suits your needs and your website's requirements. Generally three kinds of servers provided by web hosting companies which are:
3 Webhosting Basics Categorization:
So, I hope by now you have an idea about what Webhosting is and now it's time to look into some basic types of Webhosting. Now, you can further divide them into small packages but technically there are three popular type of Web-hosting: Shared hosting, VPS Webhosting and Dedicated server. We will look into all of these hosting types below. Though for beginners, Shared hosting is the best place to start as it's cheap and offer enough resource for your new Website for couple of months and once you feel your site needs more resources, you upgrade it to VPS and then to dedicated servers. We are not going to cover reseller Web-hosting here but they are very popular among people who host multiple sites and at the same time sales hosting to make money.
Shared Web hosting Server
As the name suggest, in shared hosting server you share the same server with other websites. All the websites hosted on that server will have same IP address. Shared servers are most popular server provided by web hosting companies because of its low price. More over, if you are starting with a new WordPress site, shared hosting is the best place to start with. As they are cheap and offer great resources. I have a blog with 20K visits/day and my Hostgator hosting. If you want to know more about shared web hosting you can check out this article and here are few of the best Shared Webhosting companies.
Dedicated Web hosting Server
Unlike shared hosting server, dedicated hosting provides the whole server to individual website, now the website can access all the data and can also host multiple websites according to its needs. Generally dedicated web hosting servers are for the websites who drive huge traffic and want 100% up time to manage the projects or multiple websites. This is usually used by website with millions of visits or running such site which need dedicated resources. The Planet is one of the best place to grab dedicated hosting. Though, managed dedicated servers are costly and some time many people find it hard to afford. My suggestion, grab an unmanaged dedicated server and find a Webhosting freelancer and let him configure your server according to your need. Freelancer and such sites are best place to start with.
Virtual Private Web hosting Servers
Virtual Private Web hosting server or VPS is mid level server between shared hosting and dedicated webhosting. In this a portion of a dedicated servers are treated as dedicated virtual private servers. You can find more information about VPS servers on following Webhosting companies which offer VPS servers. Knownhost, Media Temple and Vps.net. I also had a nice experience with linode later on which was good, though it was hard to manage because of unmanaged VPS server, so later on I moved my sites back to Hostgator Servers.
There are few more servers provided by web hosting companies like Free web hosting servers but they are not that popular or useful. It is better to select one from above servers for your website. I hope this Webhosting Basics guide will help all newbies to start with their Website and feel free to ask any other related webhosting questions if you have.