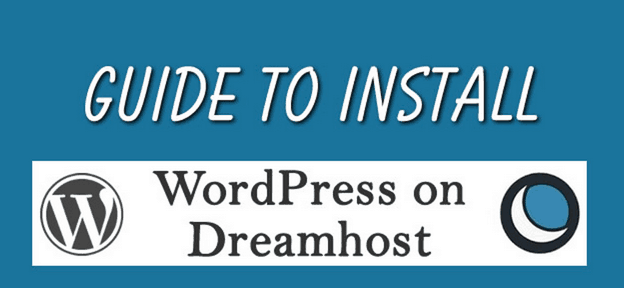 Are you interested in setting up a WordPress blog?
If yes, today is the day to do that.
In this guide, you will learn how you can have a WordPress blog up & running in the next 5 minutes.
To host your blog, you first need to buy hosting.
DreamHost is an ideal place to host your WordPress site and in this tutorial, I will be sharing how you can install WordPress on DreamHost.
In the past few months, DreamHost has added many new features such as:
SSD hosting
nginx architect
and a few more features to offer more power to their shared hosting users.
If you are still not signed up for DreamHost, you can use the link below & get one year of unlimited hosting + a free domain for $69.
Grab your DreamHost Hosting Package (Coupon: DreamSavings50)
Follow the steps mentioned below to get your WordPress blog live on the internet in the next 5 minutes.
Tutorial: Installing WordPress on DreamHost
Once you are signed up with DreamHost, they will send you your login information for the DreamHost Web-Panel. Login to your DreamHost Panel and click on "One-Click Installs" under Goodies: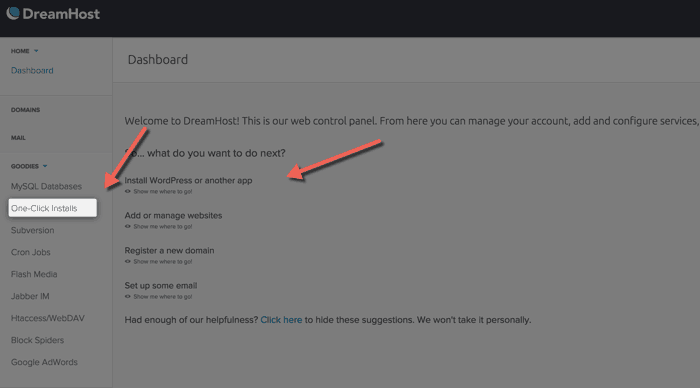 On the next page, you need to select "WordPress" from the list of one click installers: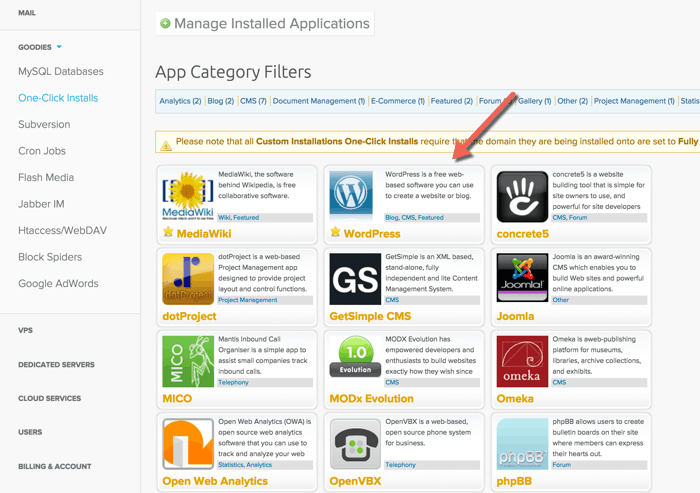 Clicking on "WordPress" will bring up the pop-up screen. Here, you need to select the domain name on which you want your WordPress blog to be installed.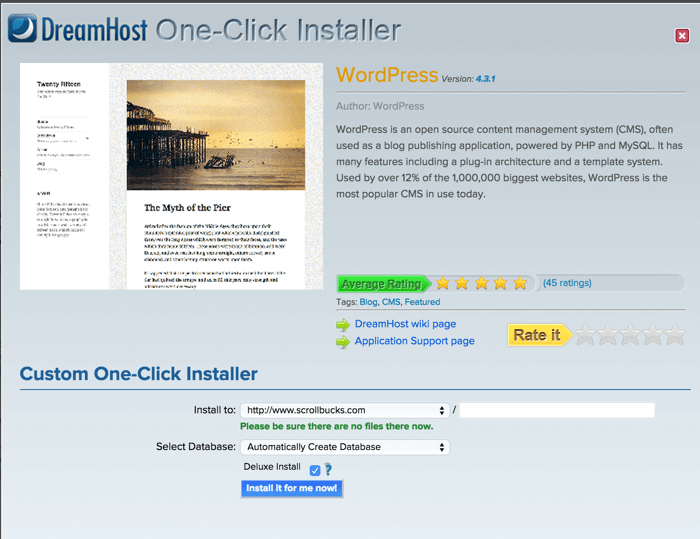 Click on "Install it for me now!" & within minutes your WordPress blog will be installed.
Success Message:
If you have done everything right, you will get a screen like this (below) stating, "WordPress will be installed within 10 minutes."


It will take a few minutes before you get an email from the DreamHost team for the next step (which is pretty straight forward). It will take about 5-10 minutes for this email to reach your inbox.
All you need to do is create an admin username, password, and email & click on "Install WordPress".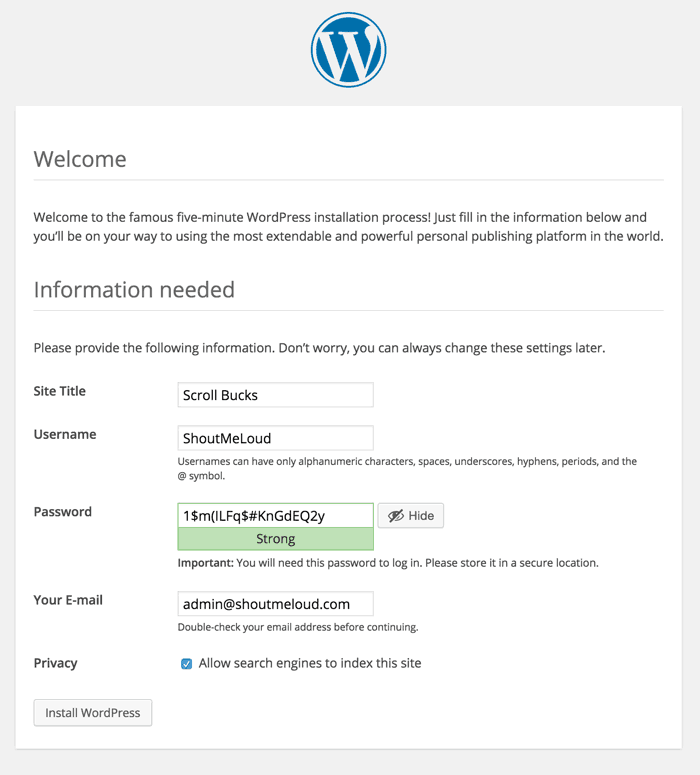 (Note: Avoid using "admin" as a username. It's the default username suggested by WordPress, and anyone can attempt hacking your WordPress blog by the brute force method.)
That's it!
Your WordPress site is installed on DreamHost. Now go ahead make some essential changes on your WordPress blog and start writing your first blog post.
Sign up for DreamHost (Coupon: DreamSavings50)
Let me know if you are stuck anywhere in between or have any questions related to installing WordPress on DreamHost.
If you found this guide useful, do share it with your friends on Facebook & Twitter.