SiteGround is an 11-year-old Webhosting company which offers quality web hosting. So far, users who are on Siteground hosting love their excellent customer support which is also available on Twitter apart from traditional support channels like telephonic support or live chat support. They are one of the favorite hosting for Drupal, WordPress and many another platform.
Siteground is a premium hosting company, and their best hosting package "GrowBig" cost $14.95/month. I have exclusive Siteground Discount for you, which will help you to get the hosting for only $7.95/month.
If you plan to host only one site, you should buy their StartUP hosting package, which will cost only $3.95/month with this exclusive discount offer.
SiteGround Hosting Discount: Exclusive
Along with this special discount, you will also be getting one free domain name for life. I would recommend you to grab the hosting package for 2 or 3-year tenure. As Hosting, discount is applicable only on 1st hosting bill.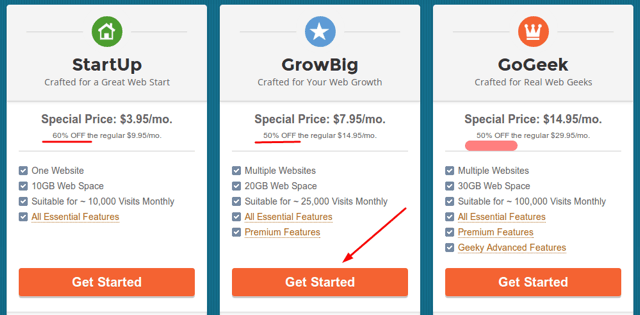 At this moment, I'm using their GrowBig hosting package, which let you host multiple websites. I'm hosting 5 WordPress sites on Siteground, including the one you are reading.
Sign up for Siteground (60% off)
Overall I liked the price and looking at reviews of Siteground hosting on Internet, it seems like a good offer for a beginner to start their Website on a web-hosting.
Are you a Siteground user? Do share your review and opinion about this web hosting company.