Hey, Shouter
Welcome to the another blog of ShoutDreams network. Here I will be sharing a bit about me, and story behind the birth of this blog. Also, if you are wondering why I started this post with 'Shouter', we call all the member of ShoutDreams community as Shouter. ( Shout-Me-Loud, Shout-Dreams, Shout-Me-Tech and few more).
A little about me: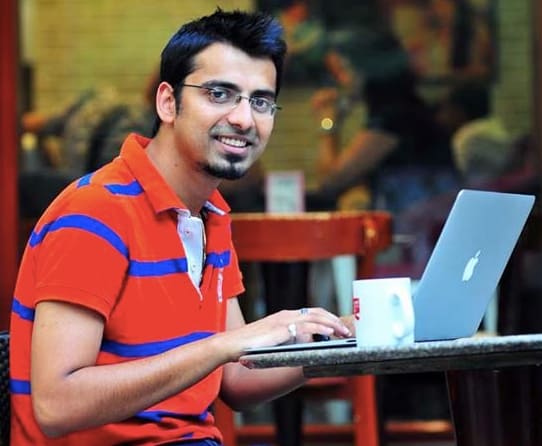 Hi, I'm Harsh Agrawal from New Delhi, India. I'm a professional blogger and I started online career in 2008.
I was a college pass out at the time of starting and had no idea about how online world works.
With zero knowledge, I started first blog on BlogSpot and later on moved to WordPress. While moving to WordPress, I got to know about Web hosting and domain and how they integrate with each other.
In last year I have tried several hosting companies, and many time it was due to my current hosting companies couldn't hold my WordPress site load, and sometime I had to expand my blog network, and just out to curiosity I signed up for new hosting companies.
In the course of last 8 years, I have tried over 13 WordPress hosting companies ( WPEngine, KnownHost, HostGator, BlueHost, GoDaddy to name a few).
This helped me build a keen interest in WordPress hosting industry, and I started this blog to share my experience with different hosting, tutorials or my finding, WordPress hosting industry news and everything which I learn and discover about hosting.
How & Who Should Join WordPress Hosting community?
This blog is for every WordPress user or for WordPress hosting companies. Here I have outlined three primary section of people who should join our community and why.
Bloggers:
If you are blogging on WordPress or even on BlogSpot and looking to move to WordPress, here you will find all the tutorials, tips and reviews to get you started. Starting from basic hosting guides to advance WordPress installation guides, you will find everything user. More over, many of the hosting industry experts will be sharing their own views and experience.
WordPress Experienced users & Pro-bloggers:
"No knowledge is ever-complete without sharing with others", and that's why I also invite experts from WordPress hosting industry to share their tips and reviews. If you are an experience WordPress user or WordPress hosting developer, you can share your tips, experience and ideas via our Share your experience program. You can find all details about this here.
WordPress hosting companies :
We also help hosting companies to connect with our community and share their news, findings and tips. Along with hosting promotion plan, we offer sponsored reviews. You can find all details about promotion and marketing on our media-buying page.
Now, here are few ways by which you can connect to this blog, and also contribute your experience with other users.
Connect and join:
First of all, you can join us on various Social-networking sites to ensure you receive latest news and updates from us.
Share your WordPress hosting experience or a tutorial:
If you are an experienced WordPress user with good knowledge on WordPress hosting, and think you can contribute by sharing your opinion, you can join us as a guest author. You can find all details to submit guest post over here.
Subscribe for Email updates:
Even if you have joined us on all above social-networking sites, I suggest you to subscribe to our Email-newsletter. I sent occasional updates about news which you should not miss. Also, ensure you add "[email protected]" into Gmail safe sender list to ensure delivery in your inbox. Simply fill out the form below, and follow instructions to confirm your account.