If you've ever wanted to get hosting for your new site or, you desire to move your existing site to a more reliable host but don't have the budget yet then I have good news for you.
I'm offering you a whopping 60% discount coupon on Siteground hosting. This coupon can be used on all of their shared hosting plans, and you can grab any of the plans for any period of time to get the discount.
In this guide; I will be showing you how to make use of exclusive coupon therefore, get your credit card ready so you won't miss this one in a lifetime deal. If you're ready, I am.
Before I continue, I will like to let you know that SiteGround's hosting Discount is only applicable on your first billing so, it's advisable to grab hosting for 2 or more years period so you can get the maximum possible discount.
Also, in case you're already familiar with buying hosting from Siteground, you can skip the rest of the tutorial and use the link below to go to their site. Your special discount coupon will be applied automatically upon checkout.
How to Get Hosting Discount on Siteground Using Promo Code
You can simply go to their site through the promo link and you will see the total discount of 60% on your total billing.
Below is the complete process of getting your discount divided into stages.
STAGE 1: Choose Hosting Plan
Visit Siteground (Special promo link)
Go to Web-hosting on the top menu and select SharedHosting.
Select the hosting plan you want to use as shown in the image below (I'll suggest you choose the GrowBig plan which is the best) then, click Get Started.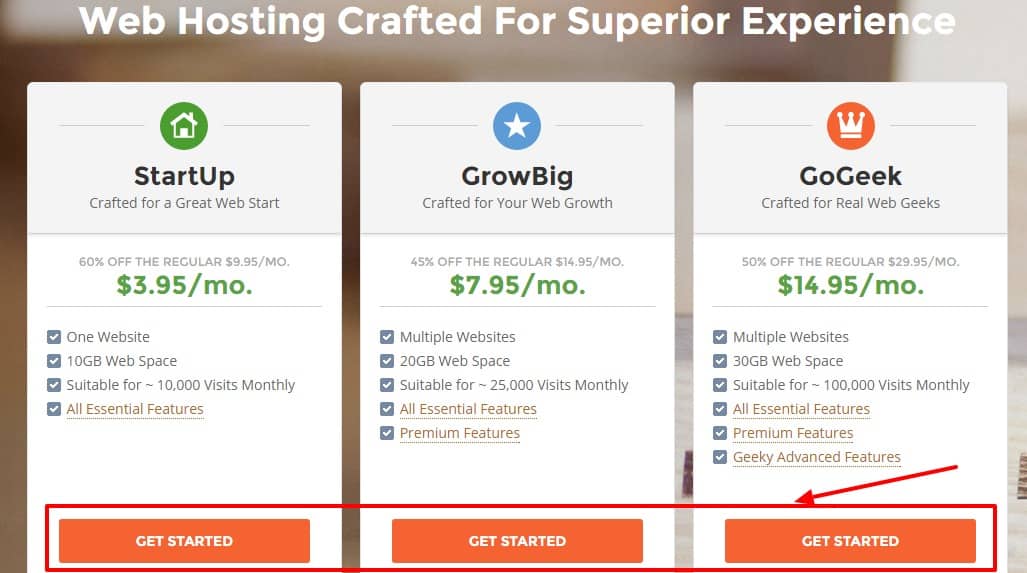 STAGE 2. Choose a Free Domain
This is the stage you'll choose a domain for your hosting. Interestingly, SiteGround offers a free domain registration so you won't have to spend extra money to register your domain. Or, you can also decide to use your existing domain name but, it's always good to make use of this free domain offer because it's your entitlement.
Whichever one you choose, click on the Proceed as shown in the screenshot below and move to the final step.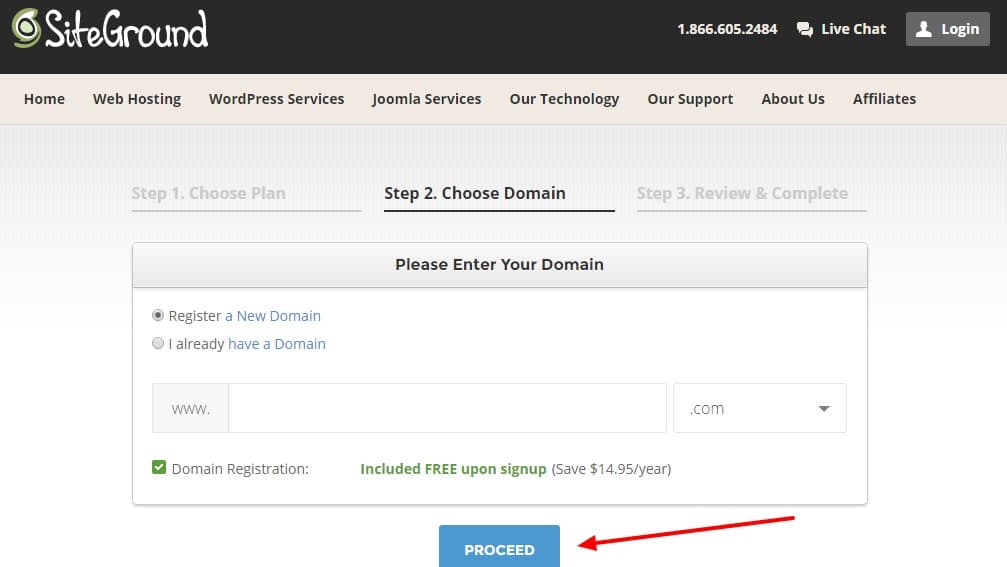 STAGE 3. Review and Complete your Transaction
We're now at the final stage of the process. Here, all you have to do is review your order, add billing details and make payment to complete your purchase. Siteground discount will be automatically applied at this stage. You can verify this by scrolling down to the purchase information section.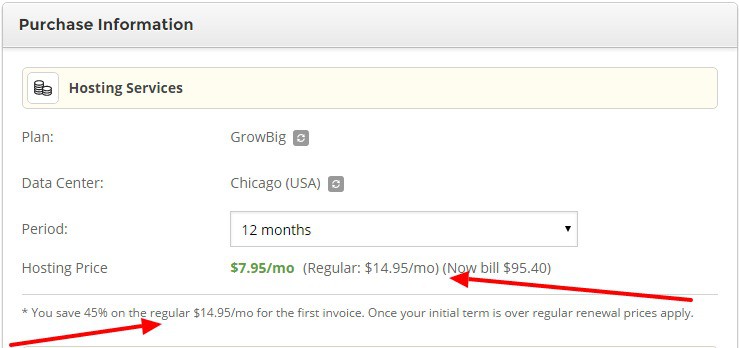 Remember to deselect every other extra service you don't need. Most of the extra services are upsell which you might not require at the moment. Check out the screenshot below as example.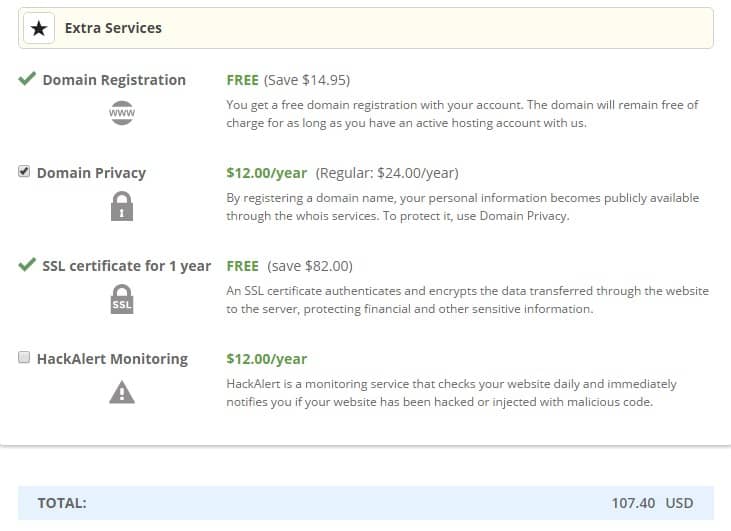 Finally, complete the payment and your Siteground hosting purchase is done with your 60% discount.
Go here now to grab the SiteGround hosting discount before it's gone.