Hostgator is one of the top webhosting for WordPress & I have always recommended Hostgator as one of the best webhosting. ( Read: Hostgator Vs Bluehost Vs Dreamhost ). In this tutorial, I will be helping you with how to find your Hostgator Name servers. Unlike Dreamhost, Bluehost, hostgator doesn't have a default (Static) name servers for all hosting account. You will be assigned different name server when you sign up with Hostgator.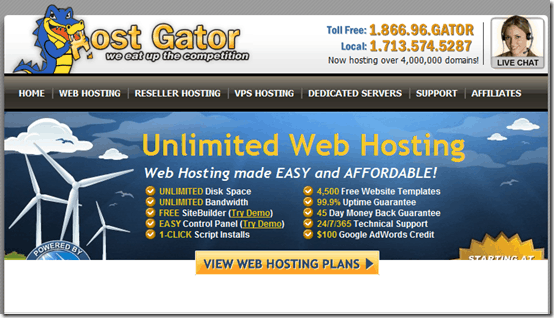 There are two places where you will be able to find Hostgator names servers.
Hostgator Welcome Email:

When you sign up with Hostgator, in the hosting detail Email which you receive after sign up, you can find your name servers.
Hostgator cPanel Name Servers:

You can also find Hostgator Name servers by logging into your Hostgator cPanel account. Login to Hostgator cPanel and browse to left sidebar (bottom) and you will see Name servers associated with your account.
Do let us know if you have any questions regarding Hostgator hosting or face any issue while changing Hostgator name servers.