Every month I give Namecheap and Hostgator discount coupon. Reason I suggest buying domain from Namecheap or Godaddy is it's cheap and more over if something goes wrong with your hosting, you will not lose control of your domain. ( read: How to buy domain name from Namecheap)
When you register with Hostgator they give you name server which you need to change in your Domain settings so that it can point towards Hostgator.
To get started with this get Name server from Hostgator. They sent it in the Hostgator detail Email or login to Hostgator cPanel and on the left hand side bottom, you will get your Name server which you need to change in your Domain settings. In this example I'm using Namecheap.
Name Server from Hostgator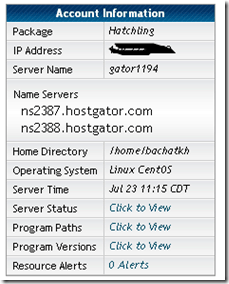 Now login to your Namecheap account and click on domain name and on the left hand side you will see an option to change DNS. Notice the images here that will give you better idea: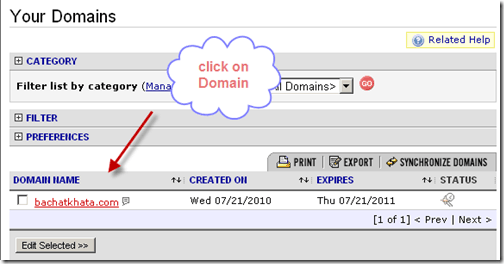 Now on the left hand side click on Transfer DNS to webhost
Now add the Name server which you got from Hostgator and click on Save settings.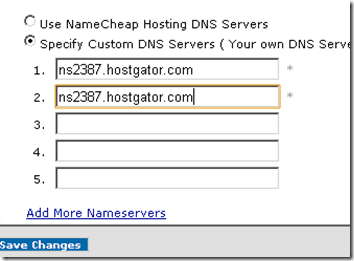 That's it and within couple of hours your domain will be pointed towards Hostgator. This guide will be very useful for beginners who is planning to start their own blog or website. You also like to read : Video tutorial on Installing WordPress on hostgator.