Bluehost, the popular Webhosting company joined the wheel wagon of managed WordPress hosting with their new packages.
In last one year Bluehost is always in this hosting news with the launch of their VPS, dedicated server and now they have launched their managed hosting for WordPress. Bluehost which is already number one endorsed hosting company by official WordPress company, launched a hosting package for WordPress users. In this article, I will cover the details about Bluehost managed WordPress hosting.
Bluehost managed WordPress hosting launch is not a surprise for me, as WordPress have become most popular blogging platform and all popular hosting companies like Godaddy and Sitepoint have already come up with managed WordPress hosting.
Bluehost Managed Hosting plans and features:
Bluehost hardware and backend configuration is always considered as top notch for running WordPress site, and their new managed WordPress hosting plan is based on their year of experience. Bluehost is using NGINX architecture to run your WordPress site; which is way better than apache. Along with this, they have custom PHP-FPM configuration. PHP-FPM configuration will ensure that your server will not crash due to one faulty script, and is compatible with VPS or medium powered servers.
Unlike other managed hosting companies, here caching will be done by W3 total cache which is one popular cache plugin. Specially if you are using Genesis themes, you can still take advantage of W3TC module to speed up your Genesis powered site. Bluehost is using KVM hypervisor to ensure that your website will always get dedicated resources. If you want to dig down more into KVM hypervisor, here is an informative wiki article.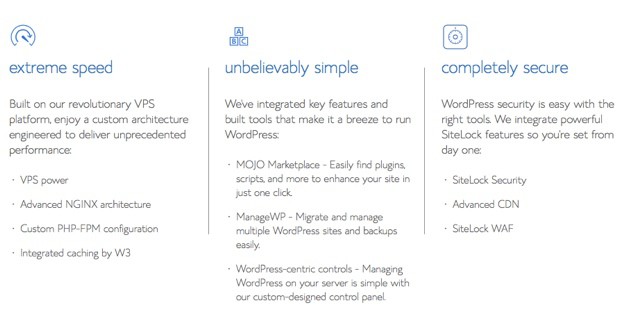 Along with powerful hardware and rock-solid server config, you will also be getting dedicated backup, Free CDN and site lock security. The best part about Bluehost managed WordPress hosting is their pricing; which is very competitive to other counter-parts.
Bluehost managed WordPress hosting offers 4 different packages, and you can pick anyone according to your website need. If you are setting up a new WordPress site, I suggest you to start with Bluehost blogger plan.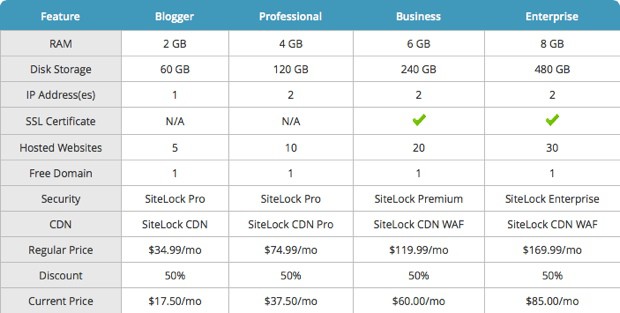 If you are looking for a cost-effective managed WordPress hosting, Bluehost WP managed hosting will perfectly fit your budget and server requirement. With every hosting package, you will also get one free domain name. You can check out and sign up for 1st month for 50% off using below link.
Check out Bluehost managed WordPress Hosting
If you are a current user of managed hosting by Bluehost, let me know your review and feedback.