Want to start a Website of your own? Godaddy is one of the top hosting companies in the world & offers all kind of hosting & domains for users like you & me to get started. If you are buying hosting for the first time, I'm sure you will have few questions in your mind. In this tutorial, I will share step by step guide to buy hosting from Godaddy. On certain hosting plans, Godaddy also offers free domain name. If you want to make most out of your hosting purchase, I would recommend buy hosting for a longer period.
Before you buy hosting from Godaddy, you need to answer these two questions:
Which platform are you going to use to build your Website?
If you are using WordPress (It powers 22% of the website in the world), you need to buy WordPress hosting powered by Godaddy. If it's not WordPress, you can buy the general hosting package from Godaddy.
How many Websites do you want to host?
You also need to select the package based on your hosting requirement. For example, a Starter hosting package is good for one site. And a Basic WordPress hosting package is good for one WordPress site.
If you have answered these two questions & decided which hosting package you need to buy, let's go ahead and follow the tutorial to buy your first Web hosting from Godaddy.
In my case, I needed to host only one Website (The one you are reading right now), so I opted for their Personal WordPress hosting package. It costed me only $3.99/month that is one of the cheapest quality hosting package I could buy at that price.
How to buy Web hosting & get free domain from Godaddy
Head over to this link and click on Websites & WordPress at the top.
Select the hosting package that you need to buy. In my case, I have purchased Basic WordPress hosting package.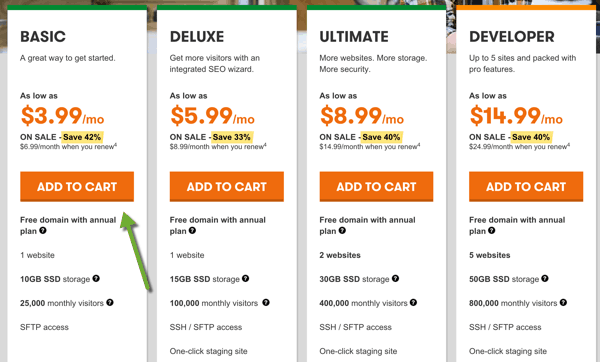 Click on Add to Cart to get started.
Step 1:
On the next page select the term for hosting package. I would recommend buy it for 12 months, as there is no discount on hosting renewals.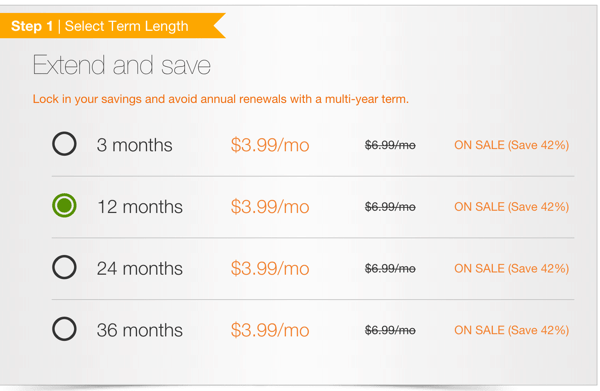 Step 2:
Free email: Godaddy offers a free email in association with Microsoft Office 365. This is free for the first year, and from next year, it cost $57/year. I suggest you to skip it, as in the upcoming tutorial I will show you how to set up business email for free using Zohomail.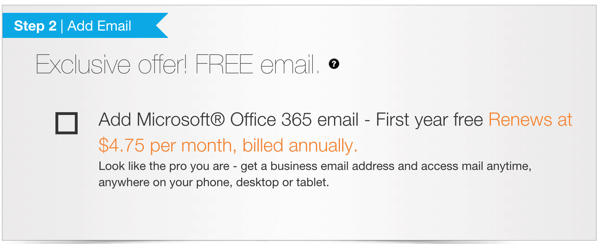 Step 3:
If you are going to set up an E-commerce website then select SSL certificate. Else I would recommend don't add Site protection & SSL certificate option. In my case, I have skipped it. Click on Continue.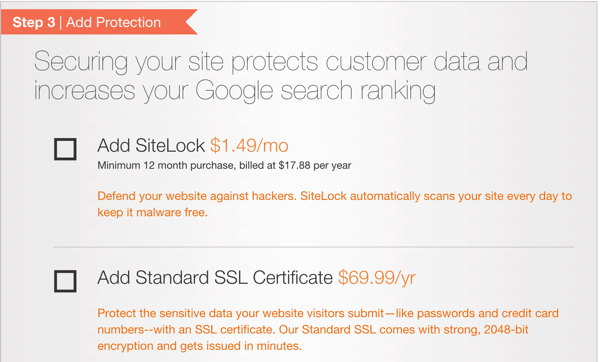 Claim free domain name:
If you have selected hosting for one-year term like me, you will be able to get a free domain with your hosting. On this page, enter the domain name that you would like to get for free. You can get .com. .co, .net and .org domain for free. Once you have selected the domain name, click on continue.

Review your cart:
This is the page where you will review your order. Though Godaddy is trusted by millions of users & is renowned for their services, but you need to know that Godaddy is notorious when it comes to Upselling. It will entice you to buy extra related domains, add more add-on services (Upselling), which I would recommend you to avoid. A lot of users end up buying add-ons & never use it.
Click on Proceed to checkout and here you need to create your hosting account. If you already have a Godaddy account, you can use it to login & save time.
Make Payment for hosting: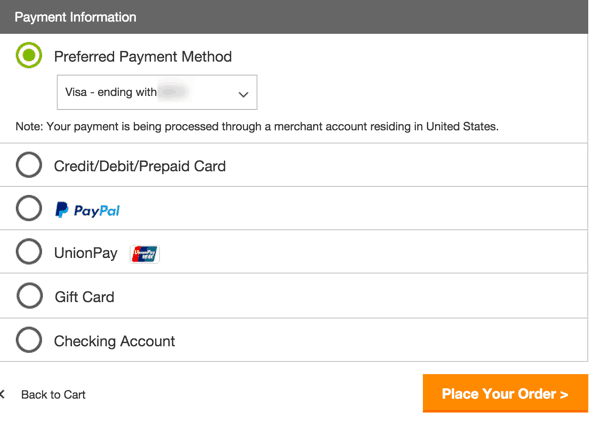 Once you have created the account, next step is to make Payment. Godaddy is one of very few hosting that supports multiple payment methods. I usually pay using my Credit card, as it saves transaction fees. Depending upon your preference, you should pick the payment method & make the payment. As soon as you finished making the payment, you can start building your WordPress site on Godaddy.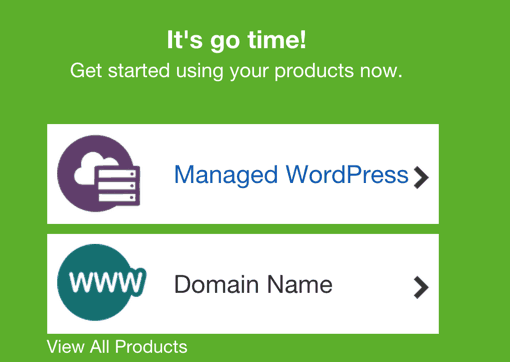 You will see a screen manage your WordPress hosting, click on it and install WordPress on it. Here is a video guide which I have better understanding of all the steps:
Do share this hosting buying guide with your friends on Facebook & Twitter.