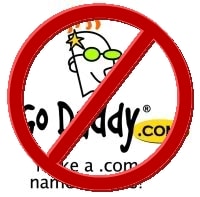 Godaddy which is one of the top domain registrar, their customers are facing huge problem today as many Godaddy Servers are down. According to customers, along with Sites on Godaddy, Email and all Websites using Godaddy DNS service are down. Due to customer calls overload, even Godaddy customer service is not working.
As confirmed by Godaddy in a tweet, that there servers are down and they are working on it to fix it.
Status Alert: Hey, all. We're aware of the trouble people are having with our site. We're working on it.

— GoDaddy (@GoDaddy) September 10, 2012
Later on, one of themember of Anonymous hacker group Anonymous Owner tweeted and claimed that they are behind the Godaddy hacking and sites downtime.
@film_girl I'm taking godaddy down bacause well i'd like to test how the cyber security is safe and for more reasons that i can not talk now

— Anonymous Own3r (@AnonymousOwn3r) September 10, 2012
Interesting thing is, this attack on Godaddy servers are not because of SOPA
@film_girl I'm taking godaddy down bacause well i'd like to test how the cyber security is safe and for more reasons that i can not talk now

— Anonymous Own3r (@AnonymousOwn3r) September 10, 2012
Well, what ever the reason for this attack on Godaddy servers, it's Godaddy customers which are paying price. Godaddy has been controversy many times in the past and one of them was, when Godaddy CEO kiled elephant and filmed it for his blog. Even last year, when Godaddy supported SOPA, many users shifted their domain to Namecheap.
Anyways, it's been more than 7 hrs, that Godaddy is down and users are still Tweeting about the problem. Here are some of the Godaddy alternative, that you can trust and migrate your Websites to.
Godaddy Is Down : Best Godaddy alternative:
As it is, I never recommend Hosting your Websites on Godaddy because of their confusing and cluttered control panel. For the domain, Godaddy is really good as they keep offering special discount coupon, which will help you to grab domain for cheap. Though it's a shame for Godaddy as Godaddy is hacked and from last many hours a great percentage of Godaddy sites are down. According to cNet article, AnonymousOwn3r added, "when i do some DDOS (Distributed Denial of Service) attack i like to let it down by many days , the attack for unlimited time, it can last one hour or one month." So, there is no exact time-frame of when your site will be backed up and if you are into serious business where you lose money for even second of downtime, you should move your sites away from Godaddy.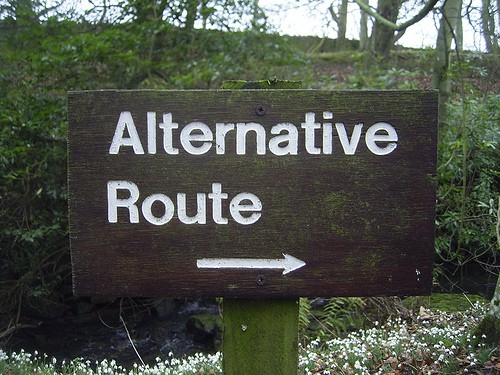 Here are some of the best alternative to Godaddy, which you can grab now and migrate your sites from Godaddy to respective host or domain registrar.
This is the first Godaddy hosting alternative which I would recommend. Like Godaddy, Bluehost also offer premium hosting feature. They offer unlimited hosting and unlimited bandwidth for as low as $6.95/month. You can use our Bluehost discounted link to get 3 year hosting for as low as $4.95/month. Bluehost is top notch hosting for WordPress.
Hostgator which is another favorite hosting of mine and one of the best with their custom support. If you are addicted to multiple channel support of Godaddy, With hostgator rund the clock telephone, live chat ticket support system will make sure you get best of customer support. They also offer unlimited bandwidth, storage and free adwords coupon to get started. You can learn more about Hostgator in my review post.
Specially if you are using Godaddy dedicated or VPS servers, you can choose a plan from Hostgator and use coupon Godaddyisdown to get 50% off on total bill.
Namecheap as Godaddy domain registrar Alternative:
If you are looking specifically for best alternative domain registrar to Godaddy, I would recommend try Namecheap as they are one of the best when it comes to hosting domains. Again, I'm not a big fan of Namecheap hosting but in recent time, they have scaled their servers. I would recommend to look into Bluehost and Hostgator as alternative hosting for Godaddy sites.
For managed VPS, I would suggest you to try Knownhost and for unmanaged I would recommend Linode.
Do let me know for how long you have been facing downtime issue on Godaddy? Are your sites up or they are still down? Which Godaddy alternative hosting company you are going to use and why?