Have you purchased a domain from GoDaddy, and hosting from somewhere. To connect your domain to a new hosting company, you just need to update the nameserver to your hosting company. In this tutorial, I'm explaining how you can change domain name server from the domains that you have bought from Godaddy.
Get .com Domain from GoDaddy (Only $1.99)
Step by step process of changing Name server for GoDaddy domains:
First of all, you need to know the name server of your hosting account. If you are using cPanel hosting, in your cPanel dashboard (On the left), you would see the name-server.
For hosting company like Bluehost and DreamHost, their Name Server are same. But for companies like SiteGround or HostGator, their nameserver are different.
Here are DreamHost & BlueHost Name server for your reference.
Bluehost nameserver:
Ns1.bluehost.com
Ns2.bluehost.com
Dreamhost Nameserver:
Ns1.Dreamhost.com
Ns2.Dreamhost.com
Once you have obtained your Nameserver from your hosting company, it's time to log in to GoDaddy dashboard, and update the nameserver.
Login to your Godaddy account and go to domain management tool.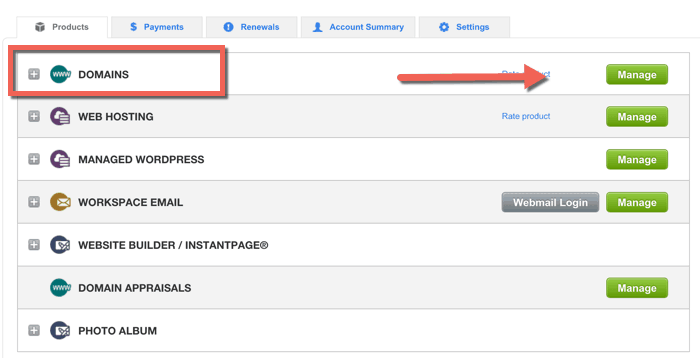 Select the domain for which you want to change the Nameserver; by checking the checkbox. Now click on Nameservers at top & click on Set nameservers.

Here you will get a pop-up which has two option. Standard & Custom.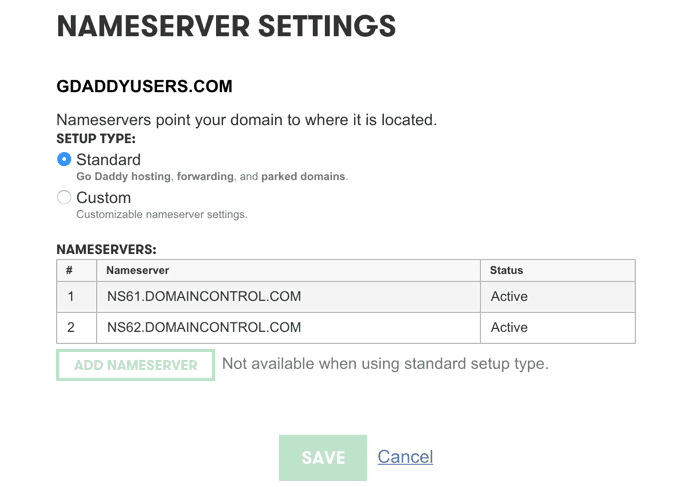 Standard is the default nameserver that you get when you purchase domain from Godaddy. In your case, you need to click on Custom which will bring up a screen like this.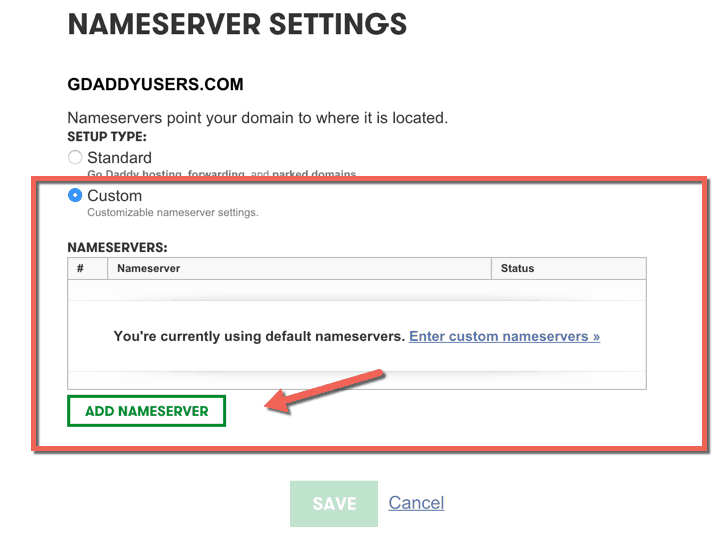 Click on Add name-server & here you need to add your hosting name-server.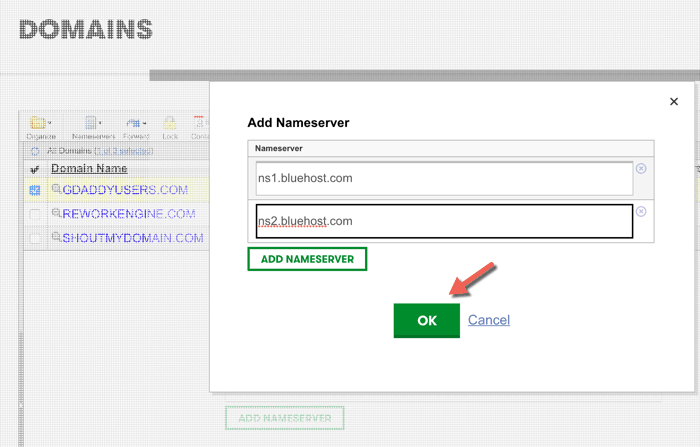 Click on ok and it might take some time to replicate your updated name server. Usually when you update a name-server, at some places the changes goes live instantly & for many region it takes time to see changes.
This is call DNS propogation delay & it's a standard term which is good to know information. If you don't realize, you just learned one awesome thing to do online.
I hope this tutorial helped you to understand how Name-server works on Godaddy & how to change it when required.
Grab a new domain from Godaddy
Do let me know if you have any queries while setting up name server for Godaddy domain.