Shared web hosting is one of the most popular web hosting server. But it is better to select the web hosting server according to your needs and requirements. Before choosing any Web hosting server, it is important that you must be aware all positive and negative aspects of web hosting servers.
No doubt that Shared web hosting is very popular, but it too has few advantages and disadvantages. Here is the list of advantages and disadvantages of Shared web hosting, which you must consider while planning to have one.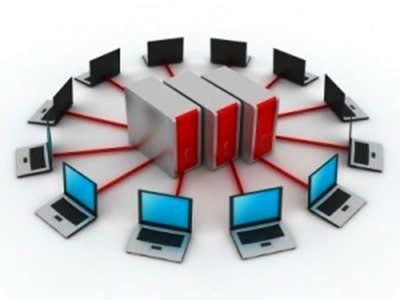 Easy and Fast Setup:
Shared web hosting is easy to setup, whereas dedicated hosting needs time to setup and do need lots of technical knowledge. Shared web hosting is getting setup in almost in 24 hours from the time of purchase.
Low Price:
As shared web hosting is shared between lots of websites, so the price of shared web hosting is very low as compared with other web hosting servers. There is also no maintenance cost for it, all is included in the purchase price, so you don't need to worry about maintenance and don't even have to pay for it.
Best option for small websites:
Shared web hosting is shared between lots of other websites thus all the resources are also shared between those websites. Small websites or new websites don't have many resources that are why shared web hosting is the good choice for them.
Not worth for big websites:
As shared web hosting provides limited resources, there might be the problem with websites having affiliates or huge resources. Even if one website crash, it might impact other websites also. Thus, if you have a website with more resources than it its better that you must go for dedicated server.
Dynamic IP:
Many web hosting companies don't provide static IP for your website. Thus it might create a problem when you need a static IP for your E-commerce website. You can get dynamic IP from few companies, but you need to pay them extra for same.
Security:
Security can be another factor that adds to Shared web hosting disadvantages. As shared web hosting have many websites on the same server the chances of hacking increases. And because of thousands of websites, maintenance and security can be at risk.
I hope now you will find easy to decide that Shared Web hosting is good for your website or not. Don't forget to share your views about Shared web hosting.