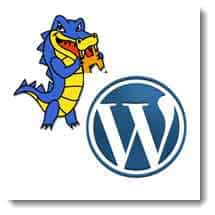 Every month I share Hostgator discount coupons with you people and no doubt hostgator is one of the powerful Web-hosting for WordPress. In this tutorial I will be sharing, how you can easily Install wordpress on Hostgator Webhosting. We will be using Fantastico to install WordPress in Hostgator. For your info, Fantastico is a script which will let you install lots of software's and blogging platforms with few clicks.
To get started, grab Hostgator Webhosting. Once you have hosting detail, login to your hosting control panel and navigate down to Fantastico under Software/Services category.
Complete guide to Install WordPress on Hostgator:
One of the easiest way for getting started with Hostgator WordPress is by Installing it using Fantastico. Many people suggest that use manual Installation method, which I believe is technical for many people. As you need to download WordPress, manually create database, assign users and many more. So, we will use simple and easy to use Fantastico to Install WordPress on Hostgator Hosting.
Open Fantastico:
Login to your Hostgator cPanel by typing your primary domain name followed by /cPanel. Ex: domain.com/cPanel.
If your name server is not yet replicated, follow the login link given in Welcome mail and login to Host Gator cPanel. Now, search for Fantastico and click on it. On the next screen select WordPress from left hand side.

On the next screen click on New Installation. This will take you to the first page where you need to enter few details to get started with the installation of WordPress on Hostgator.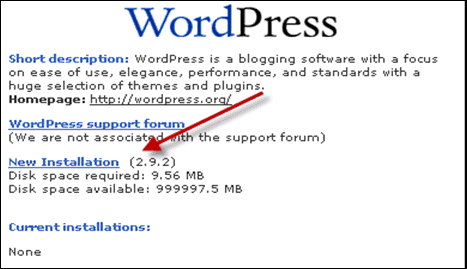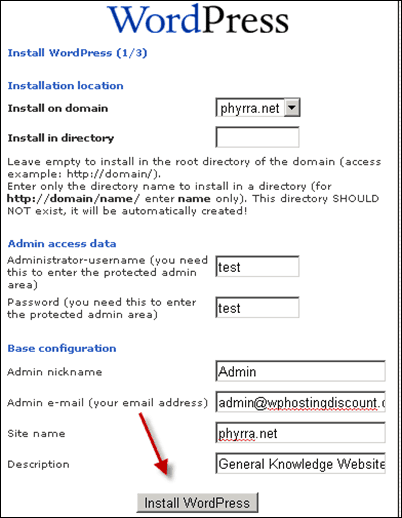 Few important details which you need to add here are:
Admin access data: Add username and password. Keep your username anything other then admin and use a strong password.
Admin email: Admin Email is very important. Make sure you added the correct Email password.
Other details like Sitename, description you can change later on. Click on Install WordPress and on the next screen it will ask you for confirmation. Click on Confirm and your WordPress is all set to go live.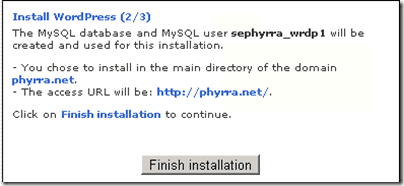 Once you done clicking on Finish installation. Your WordPress is ready to go live. You will also get an Email with all login information and database detail, which will be very handy at later stage. May be you can use Evernote to save the detail for any time access.
Login to your admin panel of WordPress by typing:
http://yourdomain.com/wp-admin (Replace yourdomain.com with actual domain name) In this case it's phyrra.net.
Isn't it easy 1-2-3 step to install WordPress?
I hope this step by step guide have helped you to learn how to Install WordPress on Hostgator without any hassle. In case, if you are stuck in between do let me know via comments.
Do let me know if you have any trouble Installing wordpress or have any question regarding WordPress on hostgator?