I have always shared articles about paid web hosting and always prefer to provide discounts on good webhosting companies like Dreamhost and Hostgator etc.The main reason I avoid recommending Free webhosting services it that just to save few dollars you might take risk for your website. I agree that if you want to have many websites you can get it without any cost but there are many disadvantages of such free web hosting plans.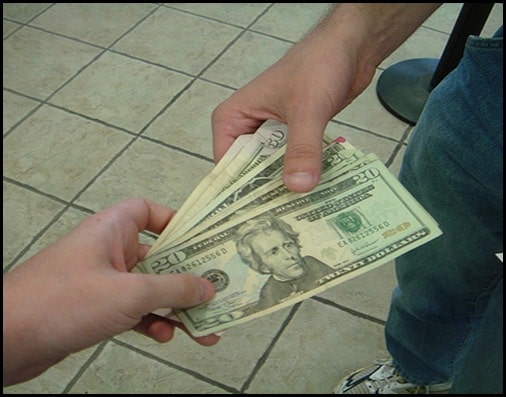 Credit: Flickr
Here are 5 reasons why I never recommend Free Web hosting to anyone:
No Ownership
The main drawback of having free web hosting service is that you don't have power to control your own blog. The free host provider can change their services and policies frequently and then you might have to find new webhosting, getting transfer the content might be risky too. Thus, rather than taking a risk with free web hosting services it is better to go for paid web hosting services.
No Guarantee
There might be chances that your website face downtime and there is no guarantee that your free web hosting will try to get your website "up" soon because you are using a free service and not paying anything for maintenance thus they are not bond to maintain your websites and you can't even complain for their slow customer service.
No Extra benefits
The benefits which you get with paid web hosting services, you won't get with free web hosting. Many times you need to have sub-domains for your websites and which becomes easy to promote your business. But these kinds of facility you won't get with free web hosting services. More over Free Webhosting have lots of limitations as limited diskspace, limited bandwidth and so on.
Advertisement from Free Hosting
Many Free Webhosting websites let you host your blogs or site for free with a condition of adding one link back to main hosting site or may be adding advertisements. Why would you want to add advertisement for free when you can grab any decent Webhosting for as low as 69$-120$.
Hosted along Spammy Sites
Most of the time free Webhosting are being used by Websites which are spammy or auto blogs. Specially adult sites or Website which work on RSS scrapping are part of free Hosting. Though Matt cutts reports confirmed that Shared hosting doesn't Affect search engine ranking, but instead of swimming in the pond with dead fishes, it's always good idea to be a part of system which has better sites hosted around.
If you want to be a professional blogger or want to start any online business website, I would recommend you to avoid selecting free web hosting service for your blog and go for a good paid web hosting service. You might like to check out Recommended Webhosting for WordPress.