BigRock, Godaddy are some of the popular place to book a domain. Most of the internet users prefer to buy domain from these places & host it on other places. For shared hosting (new WordPress blog), companies like Hostgator, Bluehost, Siteground, Cloudways are popular. Now, if you are someone like one of my client who have purchased domain from Bigrock & need to change Nameserver, here is a complete guide for the same.
In this scenario, the client domain is purchased from BigRock & hosting is from Bluehost. All you require is, get the Name-server of hosting & follow the steps to update the nameserver of your domain.
In majority of the cases, when you buy hosting, you will get the Nameserver in the welcome email. If not, you can always ping your customer support & ask for name-server. In the case of Bluehost.com, their name server is:
NS1.Bluehost.com
Ns2.Bluehost.com
For Hostgator hosting, you can get it from your cPanel. Here is a guide for the same. So, I assume you have your Nameserver with you & the only task is to update the nameserver of domain which is purchased from BigRock . For both of these domain registrar, the process is going to be the same.
Changing NameServer on BigRock Domain Service:
Login to your BigRock account & you would see all the domain which you have purchased. Click on the domain name which you want to point to any other hosting (In our case it's Bluehost hosting).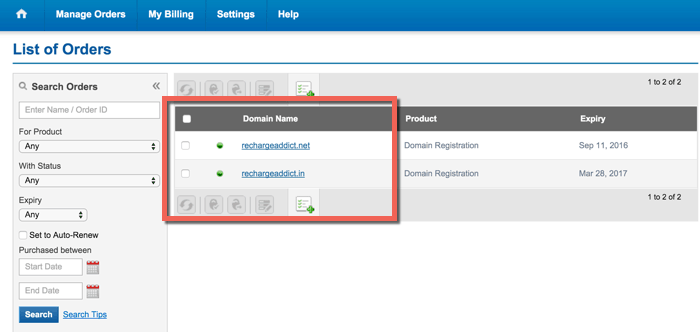 On the next page, click on Nameserver: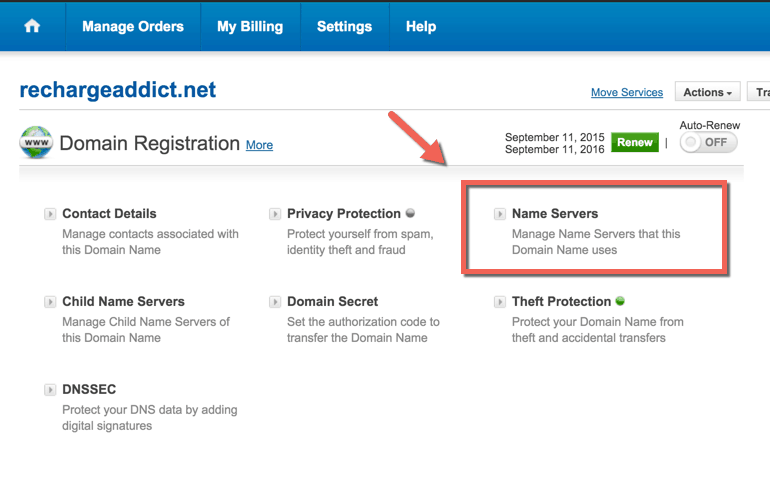 Clicking on name-server will bring up a pop-up & you need to replace the existing nameserver with your hosting name-server. Here is a screenshot for your reference: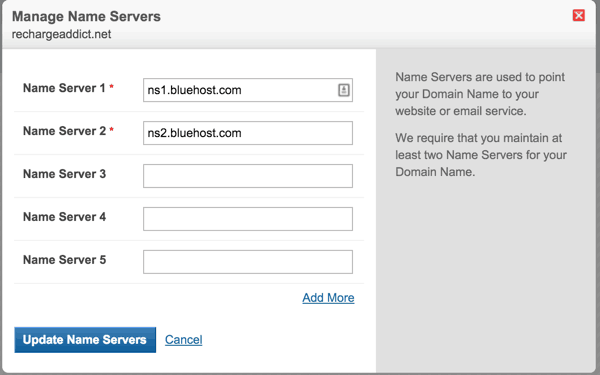 Click on Update name servers & your nameserver will be updated instantly. Do remember, even after nameserver change, it may take up to 4 hours for your new site to work. This is a usual delay which happens due to propagation delay. In simple word, your new records need to be updated in every part of the world, which can take up to 4 hours. In most of the cases, I have seen this taking effect within 5-20 minutes.
Do let me know if you are stuck anywhere when updating the Name-server on BigRock. Here is a video guide for the same:
https://youtu.be/tBVX3nHXuPo
If you find this guide useful, do share it on Facebook & Twitter. Also, let me know what kind of more posts you would like to see here at WPHostingDiscount.