Installing WordPress is fun, and these days, all hosting companies offer their own custom scripts to let you quickly install CMS software like WordPress.
Recently, HostGator added the QuickInstall feature, which will let you install WordPress and a few other pieces of software very quickly. In this tutorial, we will show how to use the QuickInstall script to install WordPress on HostGator hosting.
Why QuickInstall Is Better Than Fantastico
Installing WordPress using HostGator's QuickInstall software is very easy, and in many ways, better than Fantastico.
Fantastico is unable to install WordPress into a directory which already has a file in it. This means that in order to install WordPress using Fantastico, the destination directory must be empty, and it should not contain any previous installation files.
To quote HostGator:
"On the other hand, QuickInstall can install WordPress and any other software even in a directory which is not empty."
To get started, sign up with HostGator.
How To Use QuickInstall To Install WordPress on HostGator
Access your HostGator hosting control panel and scroll down to the category "Software/Services".
Here you can find the QuickInstall icon. Click on this icon to open QuickInstall.

Select WordPress from the "Site Builder & CMS" section.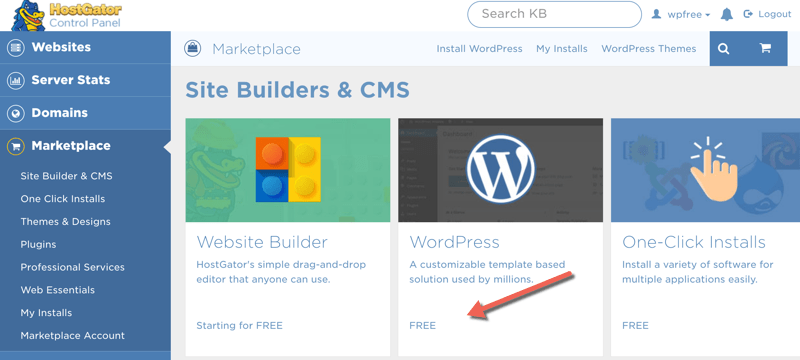 On the next screen, you will see the basic information about WordPress, such as the version info and installation size. Click on "Continue".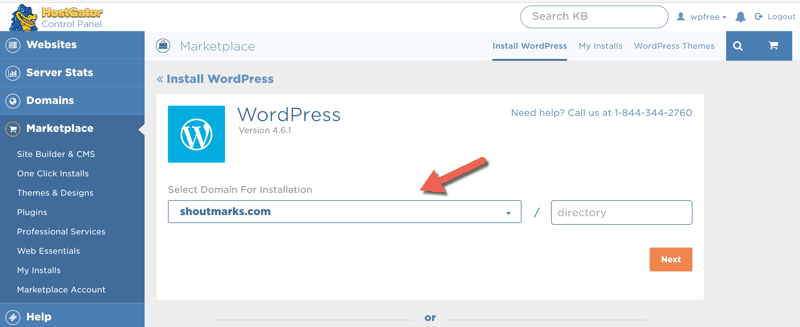 The WordPress installation options will appear on the same page.
Fill out the required information to install WordPress:

The domain on which WordPress will be installed.
Directory in which WordPress will be installed (leave it blank if you want to install WordPress in the root directory).
Admin email (you will receive login info on this email).
Your WordPress website title.
After filling out the required information, press the "Install Now" button.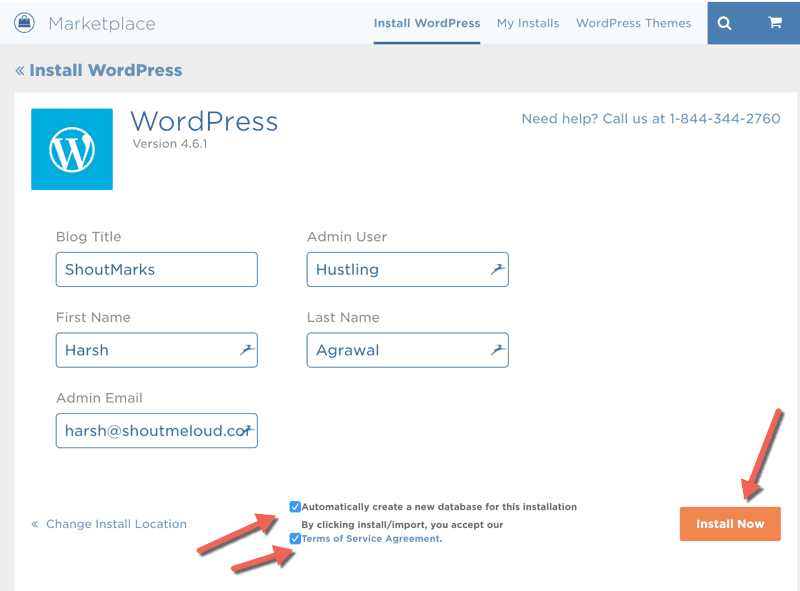 Your WordPress will be installed within a few seconds.
How To Delete An Installation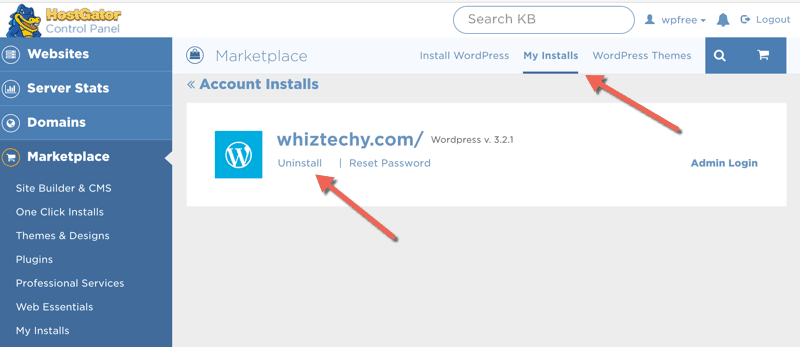 If you want to delete any of your WordPress installations, then go to the top of the page and select "My Installs".
Here you can see all of your installations.
Select the option to "Uninstall" any installation, and it will be deleted within seconds.
QuickInstall is the in-house script of HostGator and it's very easy to use. You can register a web hosting account on HostGator and install WordPress without any hassle using the QuickInstall script installer.
Do let me know if you're facing any issues while installing or setting up your WordPress blog on HostGator. You can always take help from the HostGator live chat in case of any confusion. And leave your comments below and let me know how HostGator is working out for you!
If you find this guide useful, do share it with your friends on Facebook, Twitter, and Google Plus. It might help them launch their own blog!